Membership
Business Innovation
One of Cosvitec's goals is to support business development and innovation. By continuously collaborating with Universities, Research Centers, High-Tech Companies and Small and Medium Enterprises, we are able to support companies in their business development processes, thanks to a synergetic methodology that combines the different expertise of our network.
Cosvitec membership allows companies to implement the following activities:

Growth

Re-organization of business processes

Business process innovation

Fundraising:
Consulting activities for the access to regional, national and international funding sources. Organizations with Cosvitec membership will be constantly updated about opportunities to obtain funds for business development. They will also be able to receive access, at favorable rates, to planning and radar fundraising consulting services for specific projects.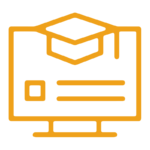 Training and empowerment:
Cosvitec is accredited by the Campania Region as a Professional Training Organization. Through its network of trainers, belonging to the world of research and university and experts from the business world, it constantly and successfully implements highly specialized training courses closely related to the emerging skills in the new economy 4.0. Cosvitec membership will enable companies to launch upskilling and reskilling paths for their workforce, both in Italy and abroad, in the area of funded training and interprofessional funds. Companies will also have the opportunity to request, at favorable prices, customized training paths.

Employment:
Cosvitec is accredited as an Employment Agency by Anpal. Cosvitec's membership will enable companies to obtain extremely competent support for recruiting and selecting their staff. They will also have access to free assistance with employment opportunities through Active Labor Policies.

Communication and IT:
Through Cosvitec's IT and Communication department, companies can request consulting services, at a favorable rate, for the restyling of corporate communication strategy, through dedicated communication plans, graphic design services and the development, creation and maintenance of websites. With extensive experience in international contexts, Cosvitec is able to align corporate identity development strategies with industry trends and tailor the best visibility strategies for companies.

Internationalization:
For those enrolled in the membership program, Cosvitec will provide its network of organizations and companies in the international context, with the aim of developing partnerships and synergies useful for business internationalization. The company also provides, at a favorable price, consulting services for international business expansion, in several countries of the European Union.
How to enroll:

Fill out the Profiling Survey

Select Areas of Interest

Start Receiving Opportunities
Subscription to the service is completely free of charge
Organizations will receive a newsletter, on a monthly basis, which will disseminate all funding, training and job placement opportunities made available regionally, nationally and internationally. If they are interested, they will be able to contact a dedicated consultant who will explain in detail the opportunities available to them.